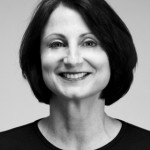 Catherine Derr is a veteran brand strategist and marketing and communications professional with a proven record of achieving bottom line results and sustainable change through strategic communications and global collaboration. She solves complex communications problems resourcefully and creatively.
Experienced in building integrated marketing, branding, communications, and interactive media strategies for high-growth, turnaround and restructuring environments, and international communications, Catherine has worked with publicly held global corporations as well as privately held tech start-ups and not-for-profit healthcare organizations.
Her areas of expertise include brand development, corporate and marketing communications, interactive media, public and investor relations, sponsorship marketing and related financial planning and analysis, program management, and agency and client relationship management.
Before joining BlueChair Group, Catherine was vice president of marketing and communications where she lead the successful turnaround of The Brooklyn Hospital Center's overall brand position and image enhancement for key stakeholders and within the Brooklyn community. She was responsible for the development and execution of integrated marketing and communication strategies for the entire organization–Medical Center, key specialty service lines, Patient Centered Medical Homes and subsidiaries–including marketing and community service plan development, physician relations and referral marketing programs, media and community relations, internal communications, interactive media and its highly visible community health education sponsorship marketing program with Barclays Center, the number one sports and entertainment venue in the nation.
Previously Catherine was vice president of marketing communications for Schlumberger Limited, a publicly held global oilfield and information services company, where she was responsible for marketing, communications, brand development, media relations and web development for its information technology business segment.
Catherine was responsible for the highly-successful communications programs for Schlumberger's role as award-winning Worldwide Information Technology Partner for the 2002 Olympic Winter Games in Salt Lake City. She was responsible for the marketing initiatives of Schlumberger as Top Sponsor of the Olympic Games.
Prior to joining Schlumberger, Catherine worked in a variety of key communication roles with high-technology and technology-based consumer goods companies.